Central High School, Phoenix, AZ


Class Of 1965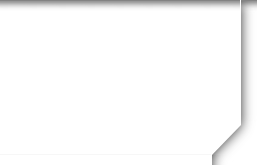 Stuart Stoloff
Profile Updated:
March 19, 2010
Comments:
I have been a family physician in Carson City, NV since 1978 with a major focus in airway diseases. I have worked with the National Institute of Health on projects in both asthma and COPD for the past 15 years. Prior to that my time away from work included following our two children around the country while they pursued their tennis careers. Both of them played D1 tennis and our son continued until recently as a college men's tennis coach. After college our daughter remained in sport's marketing and has been employed by the Arizona Cardinals for over 10 years. My wife spends a lot of her time with our two grandsons in Scottsdale, AZ where our daughter and son-in-law live.
School Story:
After Carson High I went to the Univ of Arizona and then on to graduate school in both Upstate New York followed by the University of California at San Francisco Med Center. I completed Medical School at Temple Univ in 1975 followed by residency at the Univ of Utah Med Center. We left there to ski and live in the mountains which is why we are in Carson City, NV at the base of Lake Tahoe.
Did you go to the 2010 Class Reunion?
Yes