Central High School, Phoenix, AZ


Class Of 1965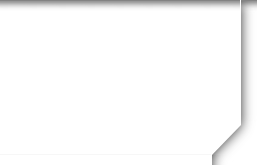 Barbara Lynn Alexander Drakulich
Profile Updated:
April 7, 2010
Comments:
Wow- sorry to miss the Reunion...wished I'd known about it earlier---Good for all of you Bobcats to get it together!

40 years married to J. Scott from Nogales (for real)
who hired me to work on a research project-we're still together/ still crazy after all these years. After living in Manhattan for 7 years, we moved to Jersey Shore in '76 to "settle down." We joined up w/community activists & other miscreants (our friends) to remake the world--alas, things are pretty much still the same.

I taught & then worked as a geriatric advocate, then taught again--now retired. Scott worked up the academic ladder at a community college-now is Dean & trying to figure out when to retire (come on! with his schedule is he actually working??)
Boys all educated (whew!) and on their own--Petar & Angie nearby w/our jewel of a grandaughter, Laney; Chris in Tucson, Az, engaged to Chelsea; Omar, single,in La Paz, Bolivia.

Now we are enjoying world travel w/dear friends-some more adventurous than the guide book indicated- helicoptered out of Guatemala after Hurricane Stan left us stranded; in midst of farmer uprising in Chapari, Bolivia--all for great story-telling! Most recent-Tunisia-highly recommended.

So now: I care for Laney, 3 years old, I am volunteered up the kazoo at church (All Saints Episcopal) choir, community outreach; I love gardening (it's so easy in NJ!); gourmet cookery & entertaining (yes, we are both still party people!),
book club, environmental groups, theatre & the arts, & fundraising for good causes, and practicing my Spanish with whoever will humor me.

With a little advance warning, I would love to see you at the 50th-can you get over that number? None of us even thought we'd make it to the year 2000--remember? No,no that would mean we'd be 53--so old!
School Story:
OK--a 36 hour period in Junior year that still leaves me feeling frantic! We girls (all 15 of us) were scheduled for a Friday night slumber party at my (BA's) house. My Dad had finally said I could invite a few of our more reputable guy-friends over for a while before lights out. Friday afternoon as we were leaving the CHS parking lot, I let my two friends, Linda Lichliter and Linda Carter know that it was all clear to have some guys join us. Linda Lichliter got up on top of my car and announced, "PARTY AT BA'S TONIGHT!"
(Oh yes you did, Linda!)I told her to "cool it" because my Dad said just a few guys. I figured nobody really heard her so I was safe--boy was I wrong.
That night, besides us girls, my folks and their bridge friends, a start-up surfer band with loud amps, about 200+ guys from high schools all over the Valley showed up at 11th street for the party. I must say my Dad was pretty cool when Phoenix's finest showed up--nobody got arrested or anything. Somehow, we managed to get the extra guys out of the area. What a night!
But the next morning, Dad got us all up early and gave us all grocery bags and told us to clean up 11th street, 11th place, and 10th place from all the beer cans, candy wrappers, and firecracker refuse that was left over from the mayhem. Then we all had a huge brunch at my house and then all went back to our respective houses and SLEPT!
Did you go to the 2010 Class Reunion?
No